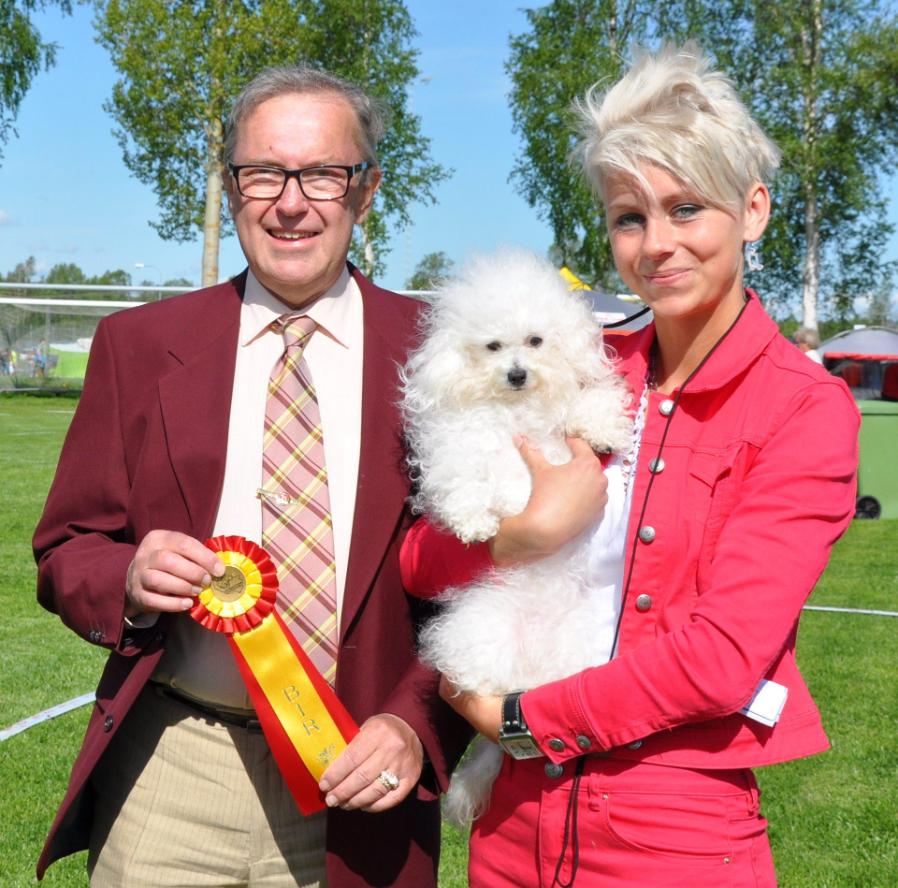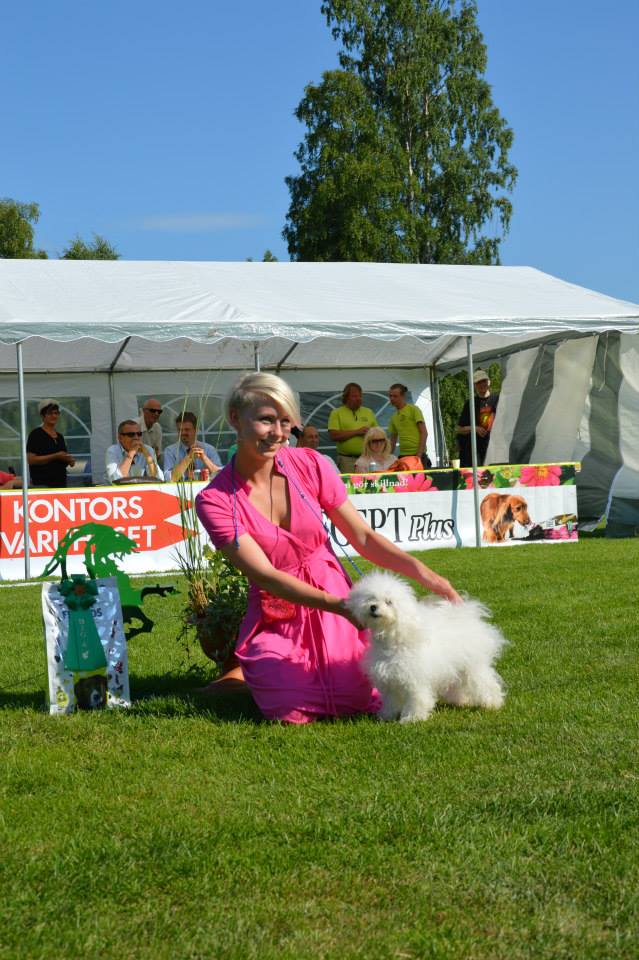 INTERNATIONAL CHAMPION
SWEDISH CHAMPION
NORWEGIAN CHAMPION
FINNISH CHAMPION
DANISH CHAMPION
SWEDISH WINNER 2019
SWEDISH VETERAN WINNER2019
MULTIPLE BEST OF BREED WINNER
SEVERAL GROUP PLACINGS in Sweden and Norway
C.I.B. SECH NOCH FINCH DKCH SEW-19 SEVW-19
Hunky-Dory Per Me "Märtha"
Few dogs have had the impact "Märtha" has had on us personally. In the show ring she is a Diva extraordinaire showing herself on top no matter what and in our everyday life she is the number one lapdog with the biggest heart imaginable. She is from our once in a lifetime litter and a litter sister to MULTICH MULTIW Hunky-Dory Per Fortuna and C.I.B. CH Hunky-Dory Per Tutte.
For two years "Märtha" was on tour and stayed with Maria Molander in Finland. During this time she had two litters of very promising puppies. We are very happy to have her back home as she was sorely missed.
Making her debut in Veteran Class she instantly won 2 x BEST OF BREED and gained two new titles, Swedish Winner 2019 and Swedish Veteran Winner 2019. She loves being back in the ring!