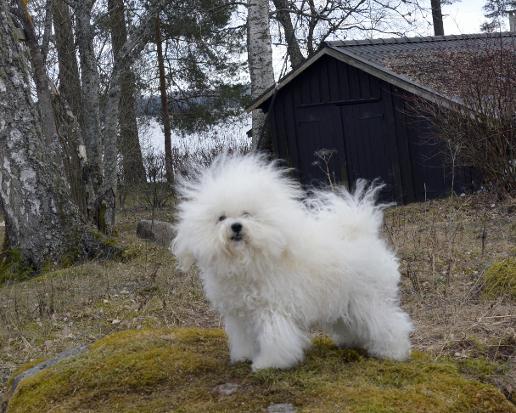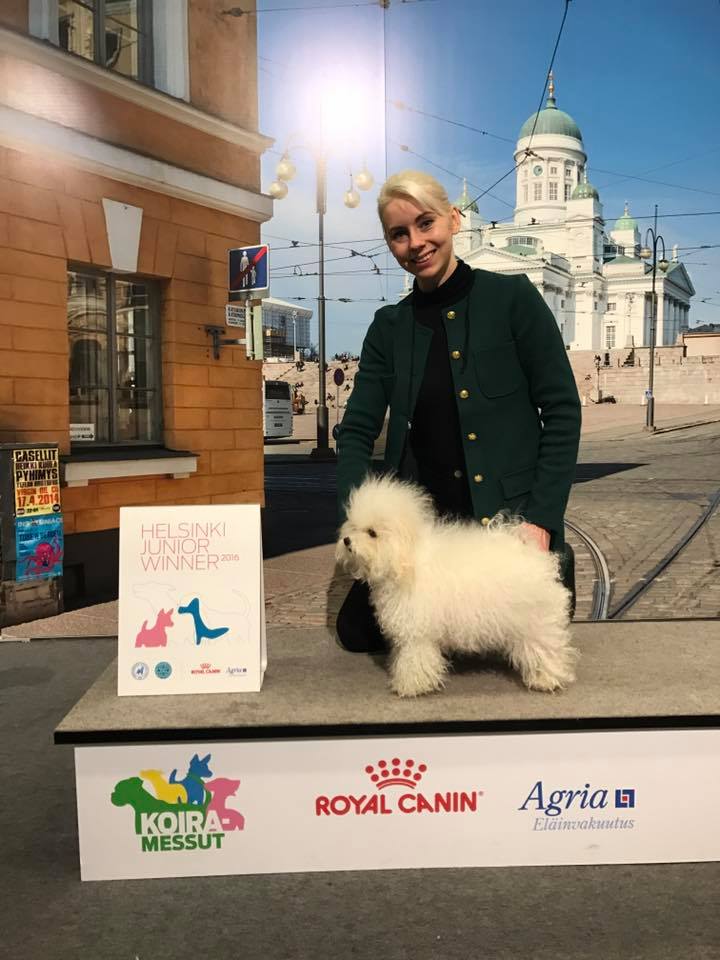 SWEDISH CHAMPION
NORWEGIAN CHAMPION
HELSINKI JUNIOR WINNER 2016
FINNISH JUNIOR WINNER 2016
BEST IN SHOW PUPPY WINNER
SEMIFINALIST AT PUPPY OF THE YEAR 2017
BEST OF BREED WINNER and GROUP PLACEMENT
SECH NOCH HELJW-16 FINJW-16
Hunky-Dory Inestimable "Estelle"
Ah, "Estelle"! What do you write about a princess like her? Once she has made her mind up about something she makes sure to follow through and get it. Her attitude both inside and outside of the show ring is second to none.

One of her biggest accomplishments is without a doubt winning BEST IN SHOW PUPPY at Hässleholm INT 2016 judged by Johan Juslin, Finland. But if "Estelle" could choose for herself she would probably say it's bringing in her monkey (plushy toy) after she brought it outside, so far that's happened one time. It's good for her that our poodle "Leif" makes sure that all toys get inside by the end of the day.
Video from "Estelle's" first outing in Puppy Class at Letohallen, Norway.