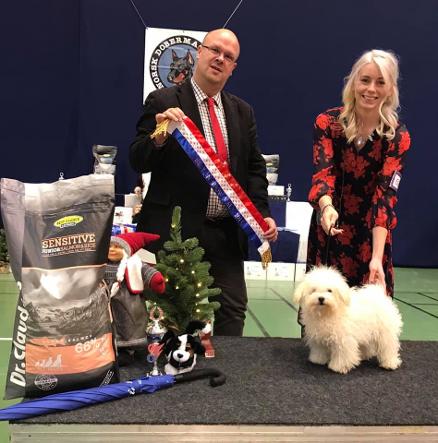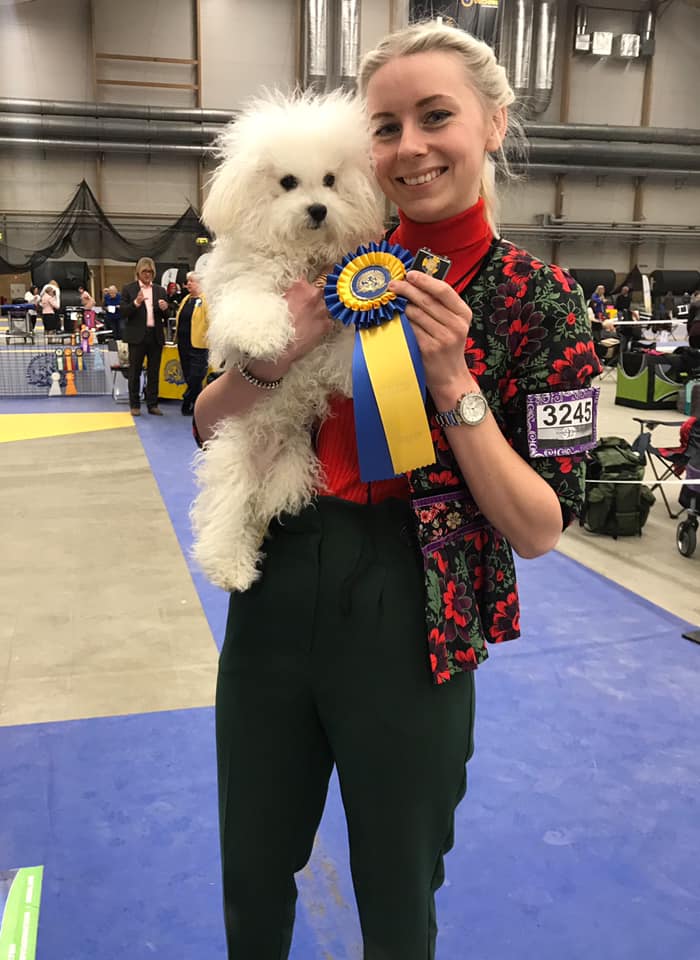 SWEDISH JUNIOR WINNER 2019
SWEDISH WINNER 2019
BEST IN SHOW PUPPY
SEJW-19 SEW-19
Köbanyai Pelyhes Bryon
Making his debut in the Scandinavian rings in style "Bryon" won BEST IN SHOW Puppy at the National Show Christmas Show in Oslo. Since then he has won 3 x CAC in Sweden and Norway from Junior Class as well as gaining the titles Swedish Junior Winner 2019 and Swedish Winner 2019 going Best Male from Junior Class.
Only the future knows what's in store for this youngster and we're very excited for him to be a part of the Hunky-Dory pack.
Thank you Tibor Andrejcsik for letting us have Bryon, he is such a special boy.